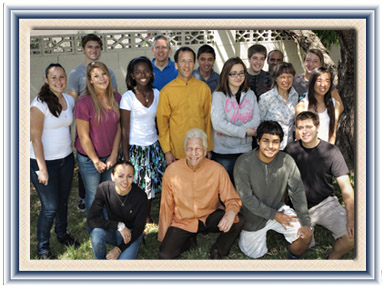 About the Teen Group
The Phoenix Temple Teen Group strives to provide a friendly environment for the teenagers in our spiritual family, allowing them to explore the SRF spiritual path in the company of fellow teenagers. Every Sunday from 10:00-11:00am (same time as the lecture service for adults), there is a teen class consisting of an age-appropriate meditation followed by a class (participative and practical) based on the "how to live" teachings given by Paramahansa Yogananda.
Additionally, there are "teen satsangas" with the temple ministers a few times per year, as well as special events that involve the teens, such as the Bake Sale, Burrito Bar, Ice Cream Social, and Halloween.